Schumann Resonance: The Earth's Pulse and its impact on our lives
Czy kiedykolwiek zastanawiałeś się, co sprawia, że czujemy się tak dobrze, gdy jesteśmy na zewnątrz, na łonie natury? Może to być coś więcej niż tylko świeże powietrze – może to być rezonans Schumanna. Jest to globalny rezonans elektromagnetyczny, który jest generowany i wzbudzany przez wyładowania atmosferyczne. Niemiecki fizyk Winfried Schumann po raz pierwszy przewidział go w 1952 roku, a pierwszy pomiar miał miejsce w 1986 roku. Co więc to oznacza dla nas? Czytaj dalej, aby się dowiedzieć!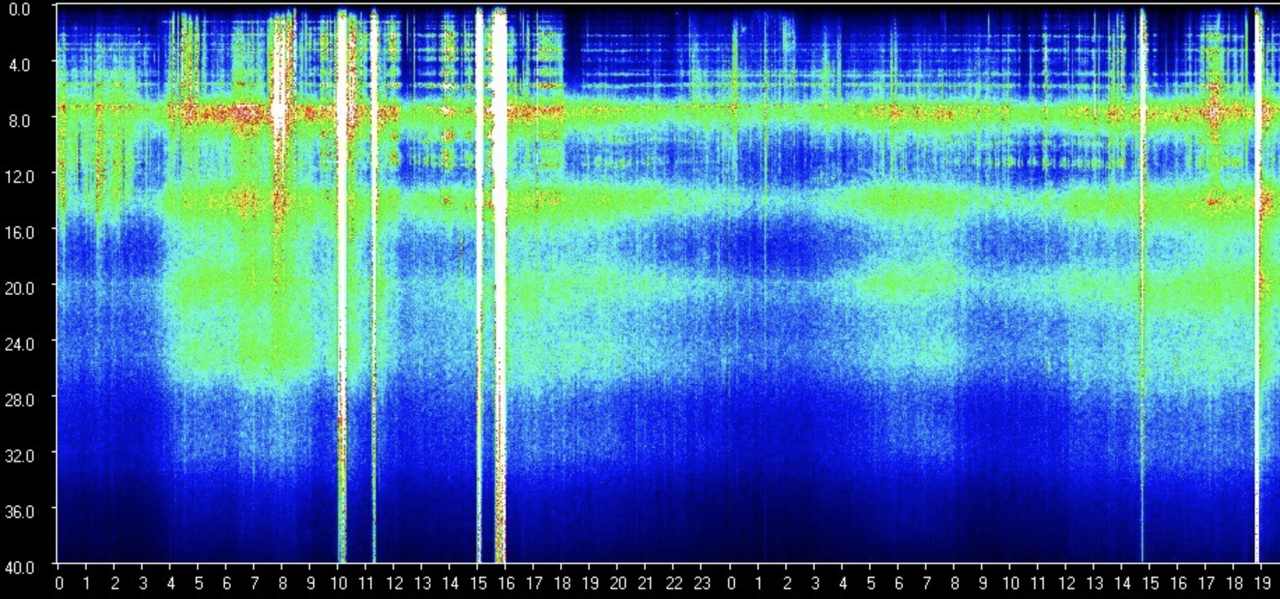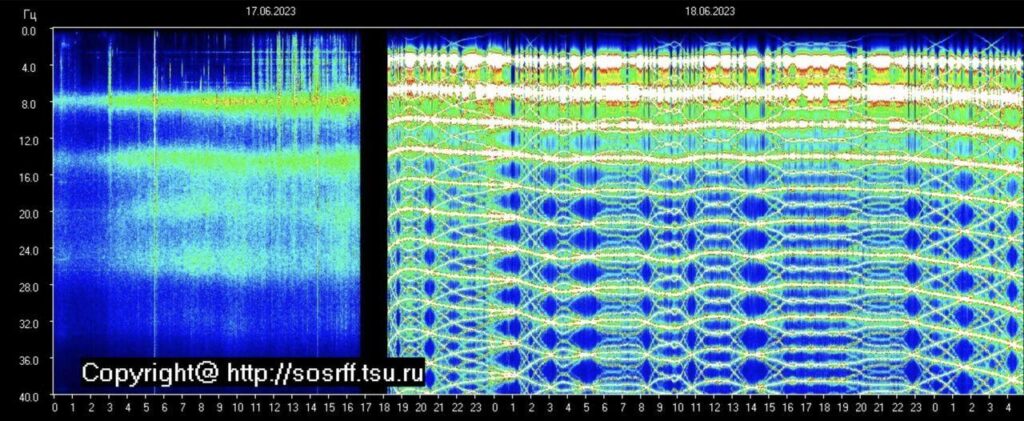 Czym jest Rezonans Schumanna ?
Rezonanse Schumanna są globalnymi rezonansami elektromagnetycznymi, co oznacza, że powstają w wyniku naturalnych wyładowań elektrycznych w atmosferze. Te naturalne wyładowania elektryczne występują pomiędzy powierzchnią Ziemi a jonosferą. Rezonans Schumanna został nazwany na cześć niemieckiego fizyka Winfrieda Schumanna.
Częstotliwość rezonansu Schumanna jest bardzo niska, pomiędzy około siedmioma a ośmioma hercami. Jest to taka sama częstotliwość jak fale alfa w ludzkim mózgu. Kiedy jesteśmy na łonie natury, jesteśmy narażeni na ten rezonans Schumanna, który może mieć pozytywny wpływ na nasze zdrowie.
Uważa się, że częstotliwość rezonansu Schumanna jest związana z wibracją Ziemi. Schummanowi udało się zmierzyć tak zwany PULS ZIEMI, który wynosił wówczas 7,83 Hz.
Uważa się również, że rezonans Schumanna pomaga w stabilizacji klimatu Ziemi i chronić nas przed rozbłyskami słonecznymi.
Rozbłyski słoneczne są ogromnymi wybuchami energii pochodzącej ze Słońca, które mogą powodować uszkodzenia sprzętu elektrycznego i systemów komunikacyjnych na Ziemi. Uważa się, że rezonans Schumanna tworzy wokół Ziemi barierę ochronną, która może odbijać część energii z rozbłysków słonecznych.

Kim był Winfried Schumann?
Winfried Schumann był niemieckim fizykiem, który urodził się w 1911 roku i zmarł w 1998 roku. Schumann wniósł wiele wkładu w dziedzinę fizyki, ale najbardziej znany jest ze swojej pracy nad rezonansem Schumanna. Schumann był pierwszym, który zmierzył rezonans Schumanna, a zrobił to w 1986 roku.
Schuman był również pierwszym, który matematycznie przewidział rezonans Schumanna, co uczynił w 1952 roku. Praca Schumanna nad rezonansem miała trwały wpływ na nasze zrozumienie pola elektromagnetycznego Ziemi i jego wpływu na nasze życie.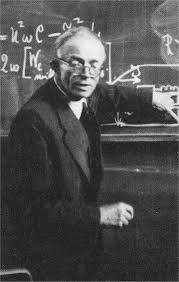 Co wspólnego ma Rezonans Schumanna z wibracją ziemi ?
Rezonans Schumanna to puls Ziemi i jego wpływ na nasze życie. Częstotliwość rezonansu Schumanna znajduje się w zakresie ludzkich fal mózgowych, a konkretnie fal alfa. Kiedy jesteśmy wystawieni na działanie rezonansu Schumanna, nasze fale mózgowe mogą zestroić się z tą częstotliwością, co może prowadzić do wielu korzyści zdrowotnych.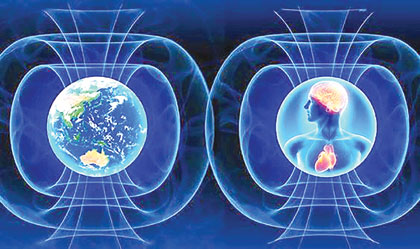 Wzrost Rezonansu Schummana
Rezonans Schumanna rośnie wraz ze wzrostem częstotliwości rezonansu Ziemi. Rezonans Ziemi to nic innego jak pulsacja, którą możemy odczuć pod naszymi stopami. Pulsacja ta jest spowodowana przez pole magnetyczne Ziemi. Rezonans Schumanna jest bezpośrednio związany z polem magnetycznym Ziemi.
Częstotliwość rezonansu Schumanna wzrosła w ostatnich latach. Wraz ze wzrostem naszej świadomości podnosi się wibracja ziemi. W momentach głębokiej transformacji rezonans wariuje i dochodzi do wartości nieobserwowanych nigdy wcześniej.
Obecnie żyjemy w czasie głębokiej transformacji. Wszystko niesamowicie przyspieszyło.
Jakie fizyczne symptomy można odczuć przy wysokim Rezonansie Schumanna?
Istnieje wiele objawów fizycznych, które mogą być doświadczane, gdy rezonans Schumanna jest wysoki. Objawy te obejmują bóle i zawroty głowy, nudności, niepokój, kołatanie serca i ból w klatce piersiowej. Niektórzy ludzie mogą również doświadczyć trudności w oddychaniu, zaburzenia snu i drażliwość.
Objawy te wynikają z faktu, że Rezonans Schumanna jest bezpośrednio związany z naszymi falami mózgowymi. Kiedy Rezonans Schumanna jest wysoki, może on powodować, że nasze fale mózgowe będą się dostrajać z tą częstotliwością, co może mieć wpływ na nasze ciało i umysł. Rezonans Schumanna jest również bezpośrednio związany z naszym polem magnetycznym, a wysoki Rezonans Schumanna może powodować, że nasze pole magnetyczne będzie się dostrajać do tej częstotliwości, co może mieć wpływ na nasze ciało i umysł.