Vipassana: What it is, how to participate in it and what benefits it brings
Jeśli szukasz ucieczki od zgiełku codziennego życia, nie szukaj dalej niż medytacja Vipassana. Ta starożytna technika może pomóc Ci odnaleźć spokój i wyciszenie, poprawiając jednocześnie Twoje zdrowie psychiczne i fizyczne. W tym wpisie na blogu omówimy, czym jest Vipassana, jak w niej uczestniczyć i jakie korzyści może zaoferować. Przyjrzymy się również różnym ośrodkom Vipassany na całym świecie i dowiemy się, dlaczego ta technika jest tak popularna wśród medytujących. Co to jest Vipassana?
Vipassana, co w sanskrycie oznacza "wgląd", jest rodzajem medytacji, która pomaga uświadomić sobie prawdziwą naturę rzeczywistości. Po raz pierwszy została nauczona ponad 2500 lat temu przez Gautamę Buddę i od tego czasu stała się jedną z najbardziej popularnych form medytacji na całym świecie.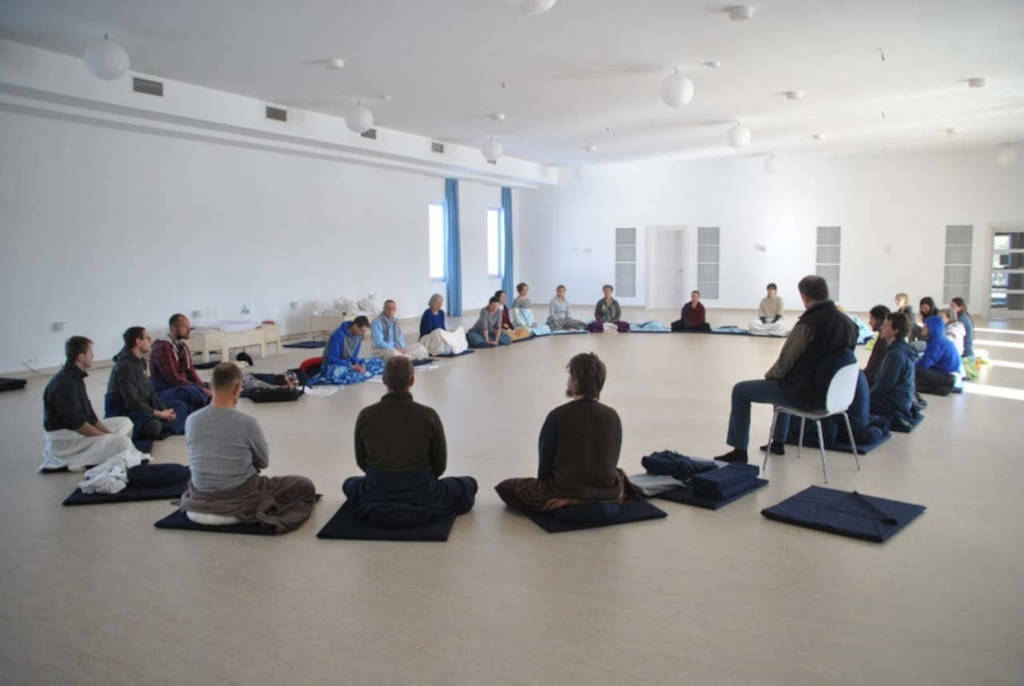 Znaczenie i pochodzenie Vipassany
Vipassana pochodzi od palijskiego słowa "vipassanā", co oznacza "wgląd" Termin ten został po raz pierwszy użyty przez Gautamę Buddhę ponad 2500 lat temu, aby opisać cel tej formy medytacji. Celem Vipassany jest zobaczenie rzeczy takimi, jakimi są naprawdę, a nie takimi, jakimi je postrzegamy. W ten sposób możemy przebić się przez iluzję naszych własnych myślii uczuć, i zobaczyć rzeczywistość taką, jaka ona naprawdę jest.
Jakie są zasady Vipassany?
Istnieją trzy zasady Vipassany, które są ważne do zrozumienia
-Anicca: nietrwałość
-Dukkha: cierpienie
-Anatta: nie-jaźń.
Te zasady są w sercu Vipassany i pomagają zrozumieć prawdziwą naturę rzeczywistości. Są to również ważne koncepcje, o których należy pamiętać praktykując medytację Vipassana.
Co oznacza Anicca: nietrwałość ? Anicca oznacza, że wszystko ciągle się zmienia i nic nie jest stałe. Dotyczy to również naszych myśli, uczuć i doznań. Nic na świecie nie jest statyczne lub niezmienne. Jest to ważna zasada, o której należy pamiętać podczas medytacji, ponieważ może ona pomóc nam uwolnić się od myśli i doznań, które są ulotne i nie warte naszej uwagi.
Co oznacza Dukkha: cierpienie? Dukkha oznacza, że cierpienie jest częścią życie. Jest to nieuniknione i przybiera różne formy, takie jak ból fizyczny, stres emocjonalny i udręka psychiczna. Ważne jest jednak, aby pamiętać, że cierpienie jest tymczasowe i w końcu się skończy.
Co oznacza Anatta: nie-ja? Anatta oznacza, że nie ma trwałego "ja". Oznacza to, że nie jesteś tą samą osobą, którą byłeś pięć lat temu i za pięć lat nie będziesz już tą samą osobą. Dzieje się tak dlatego, że wszystko nieustannie się zmienia, w tym twoje myśli, uczucia i doznania. Anatta. Jest to trudna do zrozumienia koncepcja, ale ważne jest, aby pamiętać, że nasze myśli i odczucia nie są tym, kim jesteśmy. Nie jesteśmy naszymi myślami czy uczuciami, po prostu ich doświadczamy. Kiedy możemy zobaczyć siebie w ten sposób, może to być uwalniające i pomóc nam by porzucić przywiązania.
To tylko kilka z koncepcji, o których dowiesz się podczas odosobnienia Vipassany.
Jak uczestniczyć w odosobnieniu Vipassany
Proces uczestniczenia w odosobnieniu Vipassany może być nieco zniechęcający, ale w rzeczywistości jest całkiem prosty. Pierwszym krokiem jest znalezienie renomowanego ośrodka i zarejestrowanie się na kurs. Kiedy już zostaniesz zaakceptowany, będziesz musiał przybyć do ośrodka w wyznaczonym dniu rozpoczęcia i przejść szkolenie wstępne. Zazwyczaj polega to na obejrzeniu filmu o technice i wzięciu udziału w wykładzie jednego z nauczycieli. Po tym, możesz już rozpocząć kurs!
Jak to działa?
Podczas typowego odosobnienia Vipassana, uczestnicy spędzają większość czasu medytując w ciszy. Celem jest skupienie się na oddechu i odczuciach z ciała bez osądu lub interpretacji. Na początku może to być trudne, ale z praktyką zaczniesz dostrzegać prawdziwą naturę rzeczywistości.
Korzyści z odosobnień Vipassany
Odosobnienia oferują wiele korzyści, zarówno mentalnych jak i fizycznych. Zapewniają one przerwę od rozpraszających czynników codziennego życia i pozwalają skupić się na sobie w niespotykany dotąd sposób. Ponadto, mogą one pomóc poprawić koncentrację, cierpliwość i samokontrolę. Wielu ludzi odkrywa również, że doświadcza głębokich wglądów i transformacji podczas i po odosobnieniach.
Różne ośrodki oferują różne metody
Nie wszystkie ośrodki Vipassany są sobie równe. Niektóre ośrodki stosują tradycyjną metodę Theravady, podczas gdy inne używają bardziej nowoczesnego podejścia. Ważne jest, aby zbadać ośrodek, do którego planujesz uczęszczać i upewnić się, że jest on dla Ciebie odpowiedni.
Skąd pochodzi Vipassana?
Technika Vipassany została po raz pierwszy nauczona przez Gautamę Buddę ponad 2500 lat temu. Od tego czasu jest ona przekazywana przez linię nauczycieli i pomogła milionom ludzi osiągnąć spokój i oświecenie.
Dlaczego medytacja jest tak ważna w życiu?
Medytacja jest jedną z najważniejszych umiejętności, jakich możemy się nauczyć w życiu. Pozwala nam skupić się na sobie i dostrzec prawdziwą naturę rzeczywistości. Ponadto, pomaga poprawić nasze zdrowie psychiczne i fizyczne, koncentrację, cierpliwość and samokontrolę. Niezależnie od tego, czy jesteś początkującym, czy doświadczonym medytującym, medytacja Vipassana może pomóc ci osiągnąć większy spokój i zrozumienie.
Conclusions
Jeśli szukasz sposobu na odnalezienie wewnętrznego spokoju i wyciszenia, nie szukaj dalej niż medytacja Vipassana. Ta starożytna technika była używana przez miliony ludzi na całym świecie przez ponad 2500 lat i oferuje wiele korzyści.
Nie musisz być mnichem lub mniszką, aby uczestniczyć w Vipassanie.